Dentistry for Toddlers – Wylie, TX
Where Young Smiles Grow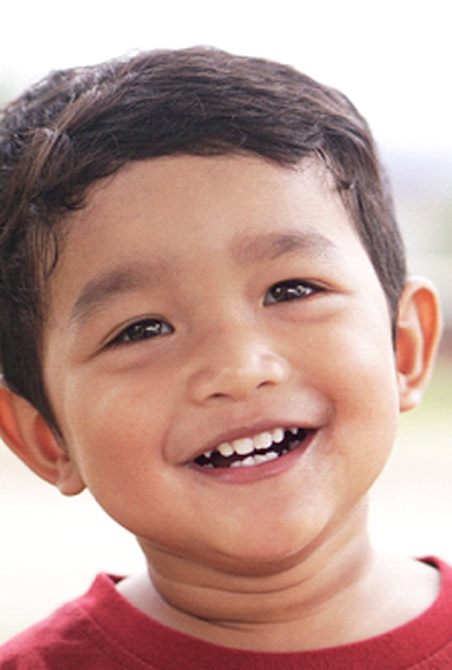 If you're like most parents, keeping up with a toddler can be exhausting. Whether it is chasing your little human who is now able to walk and run or tirelessly working to brush their tiny teeth, it can certainly be a challenge. Fortunately, Dr. Allen Pearson and his team at Wylie Children's Dentistry are here to provide your young, energetic child with personalized and compassionate dental care. Because their oral structures are continuing to grow, we will monitor their tooth eruption, bite development, and other facial development and offer appropriate treatment should problems arise early on. If you're interested in finding a pediatric dentist in Wylie who believes in helping little ones achieve healthy, beautiful smiles, contact us today to schedule an appointment with Dr. Pearson.
Why Choose Dr. Allen Pearson for Dentistry for Toddlers?
Board-Certified Pediatric Dentist with Years of Experience
Weekend Appointments Available
Dental Insurance Welcome & Financing Available
Dental Checkups and Cleanings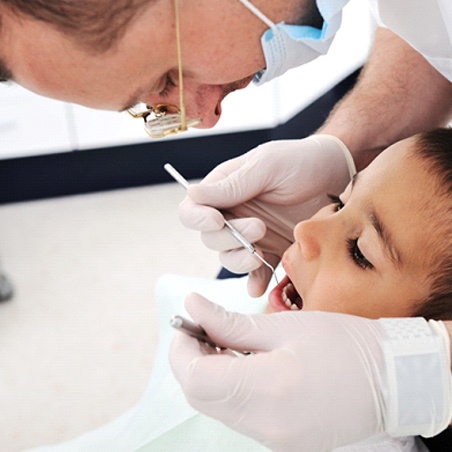 Six-month dental checkups and cleanings are recommended by both the American Academy of Pediatric Dentistry (AAPD) and Dr. Pearson. These visits allow us to examine your toddler's teeth, gums, and bite as well as check for any other possible abnormalities that might impact their oral and facial development. We will also perform professional teeth cleaning to remove any plaque and tartar from the teeth and gums and provide helpful tips for proper brushing and flossing at home.
Dental Sealants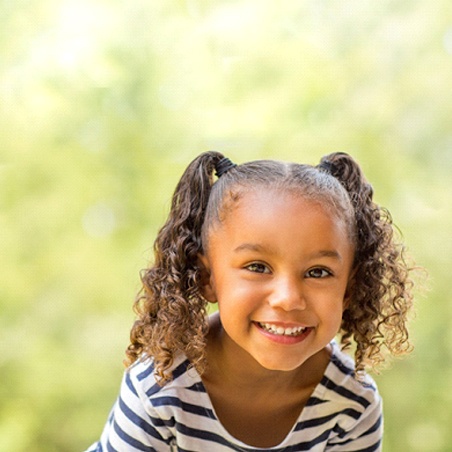 Dental sealants are not typically used on toddlers; however, should your little one's diet consist of sugars and starches, or they have difficulty brushing those hard-to-reach areas toward the back of their smile, dental sealants can protect their teeth from tooth decay. The thin, plastic coatings we use are applied to the chewing surfaces of your child's molars and premolars. Dr. Pearson will use a curing light to harden the coating and create a protective barrier between their tooth enamel and any harmful food particles that might try to penetrate and burrow into the pits and grooves of these teeth. To ensure these sealants remain in place for as long as possible, it's essential you help them maintain good oral hygiene at home.
Silver Diamine Fluoride Treatments
Is your toddler's smile already experiencing the negative effects of tooth decay? Do they have one or more cavities? If so, silver diamine fluoride (SDF) treatments can be a helpful solution. Fluoride is a natural mineral known for its ability to strengthen tooth enamel and combat tooth decay. When combined with silver, the two work together to stop cavities from spreading and treat symptoms of tooth decay. Receiving SDF requires no separate appointments and is completely painless, which is a win-win situation for both you and your child.
Tooth-Colored Fillings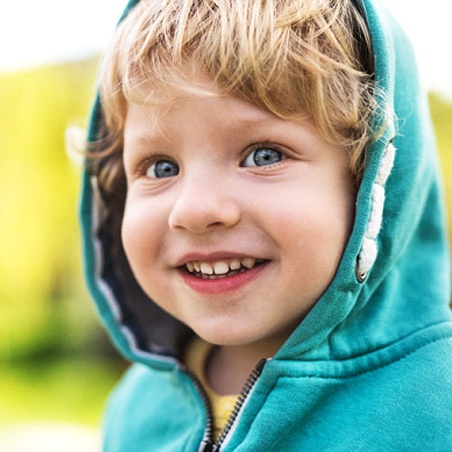 If your child develops a cavity, Dr. Pearson may recommend a tooth-colored filling. Using composite resin, which can be easily matched to the color of your child's natural tooth enamel, we can fill the tooth after clearing away any decayed or damaged areas. Because it is malleable, it doesn't require as much of the tooth structure to be removed, and it can last years as long as oral hygiene is properly maintained at home.
Safe Digital X-Rays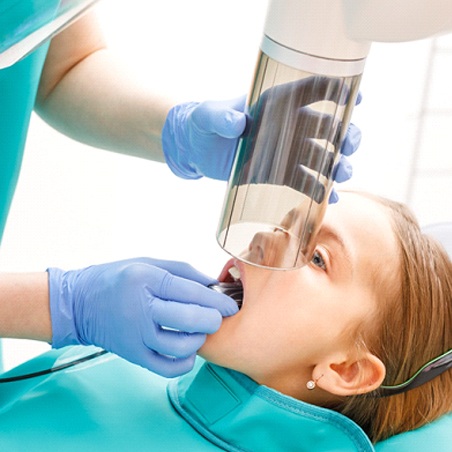 At Wylie Children's Dentistry, we take extra precautions to make sure your child remains safe while in our care. While some parents do not understand the need for X-rays at such a young age, the truth is that these images help us to see what lies beneath the gum line and if any potential problems are developing. With the continuous advancement of dental technology, we can now use digital X-rays that are much safer and more comfortable for your child. And when it comes to radiation, it emits no more than if you were to be exposed to the sun.
Pulp Therapy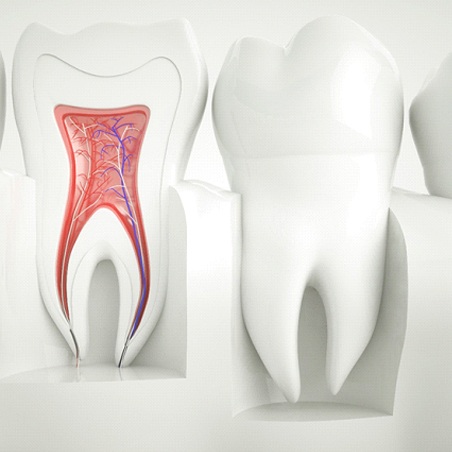 When an untreated cavity or infection develops, there is a good chance your child might complain of increased pain. In these instances, our dentist for toddlers in Wylie will likely recommend pulp therapy. Similar to an adult's root canal, this process involves removing the infected area(s) of the tooth, specifically the pulp, and filling it before adding a customized dental crown over the top of the weakened tooth. This will help to not only protect it from future damage and decay but also strengthen and restore the tooth structure.
Non-Nutritive Habits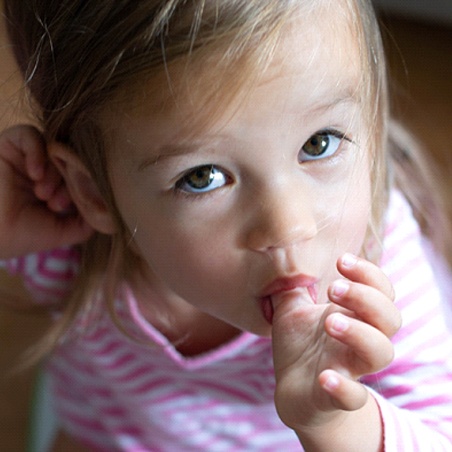 Infants are known to suck their thumb or use a pacifier; however, if your toddler is continuing to practice these non-nutritive habits, it can lead to more serious orthodontic treatment later on. Fortunately, our team is trained to provide helpful tips that can be used to stop these practices and encourage healthier habits that don't negatively impact your child's smile.
Learn More About Thumb Sucking
Emergency Kid's Dentistry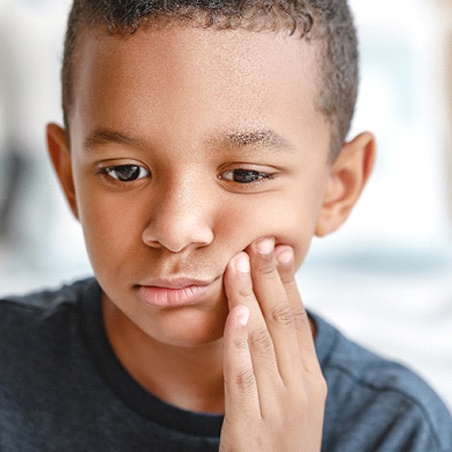 When you have a little one with endless amounts of energy, dental emergencies are bound to happen. When they do, you can count on Dr. Pearson and his team to be here when you need us. Offering weekend appointments (both Saturday and Sunday) and a phone number you can call 24 hours a day, 7 days a week, you can trust that we will be here to treat the immediate symptoms your child is experiencing as well as the underlying issue. From severe toothaches to chipped or knocked-out teeth, we've got you covered.
Tooth Extractions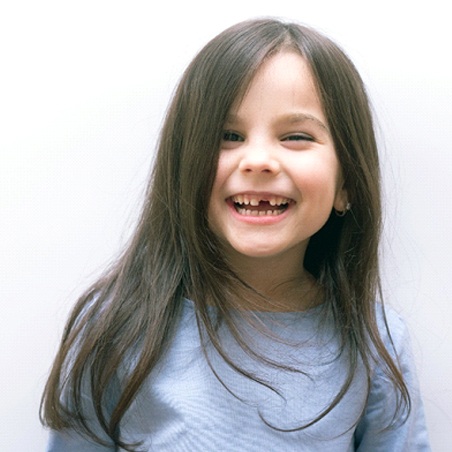 Dr. Pearson wants your child to keep their natural baby teeth as long as possible. The only reason we would ever recommend tooth extraction is if pulp therapy or other available solutions are ineffective. If a tooth is severely decayed or damaged and cannot be deemed "savable," we will use the safest, most effective form of treatment to remove the tooth and improve the overall health of your child's smile. During the consultation, you can discuss the procedure with Dr. Pearson and determine if sedation is possible to keep your little one calm and relaxed throughout the procedure.