Nitrous Oxide Sedation – Wylie, TX
Taking the Fear Out of Visiting the Dentist
At Wylie Children's Dentistry, Dr. Allen Pearson offers nitrous oxide sedation as a fast-acting and safe method to help little ones who experience mild to moderate dental fear or anxiety feel more comfortable while they're in the treatment chair. With 20 years of experience under his belt and specialized training in pediatric dentistry, parents can rest-assured that nitrous oxide administered by our trained professionals will be a completely safe process. For questions or to schedule an appointment, call our office today!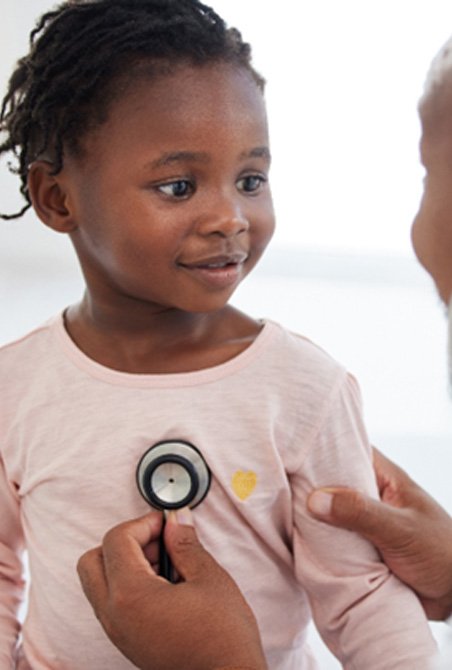 Why Choose Wylie Children's Dentistry for Nitrous Oxide Sedation?
Multiple Dental Sedation Methods for Children
Trained Pediatric Dentist with 20+ Years of Experience
In-Network with Many PPO Insurance Plans
How Does Nitrous Oxide Work?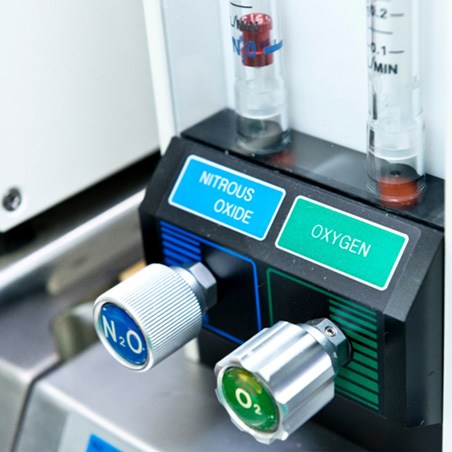 The process of receiving nitrous oxide in Wylie is fast and completed in the comfort and safety of our office. When your child arrives, we'll help them get comfortable in the treatment chair before placing a small nose mask onto their face. This will deliver a mixture of the sedative gas and oxygen that they'll be able to easily breathe in. Within a matter of moments, your child will feel a euphoric wave wash over them, helping them feel at-ease, although they'll remain awake and can communicate with our team.
They'll be monitored by one of our trained professionals throughout their treatment. To prevent overdose, nitrous oxide machines are designed to stop the flow of nitrous oxide if the oxygen concentration drops below 30 percent.
Once the service is complete, the nitrous oxide is turned off and pure oxygen is delivered for 5 to 10 minutes to help flush the child's body of the gas. The effects of nitrous oxide should disappear as oxygen is breathed. As they get older and become more comfortable with our friendly team, nitrous oxide may not be needed.
Who is a Good Candidate for Nitrous Oxide Sedation?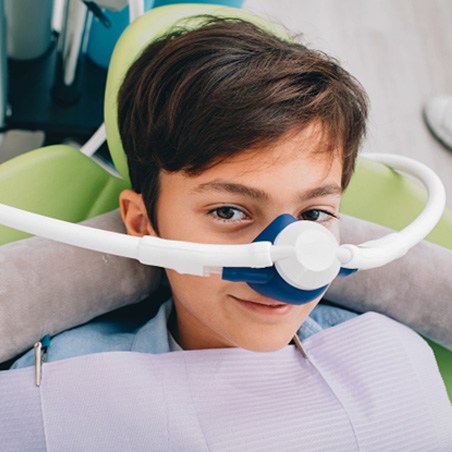 Before we recommend nitrous oxide for a child, we'll gather their medical history and get to know them a little better. This will allow us to determine whether they're a good candidate. Some conditions may prevent the administration of laughing ga, including the following:
Respiratory tract infections – The treatment may be rescheduled if the child cannot breathe properly and has blocked nasal passages preventing proper inhalation of gases.
Claustrophobia – Some children exhibit their fears of confinement at an early age. The facial mask and the scavenger system used in nitrous oxide administration may not be the best type of sedation.
Ear and eye surgeries – As the oral region is closely related to all other areas of the head, children will require a release from their medical doctor to continue any dental treatment post-surgery related to ears or eyes.
Pulmonary diseases – Bronchial issues will most likely inhibit a child from proper inhalation and exhalation of the administered gases. The illness may enlarge or narrow the airways and may have to be treated before visiting the dentist.
Aftercare for Nitrous Oxide Sedation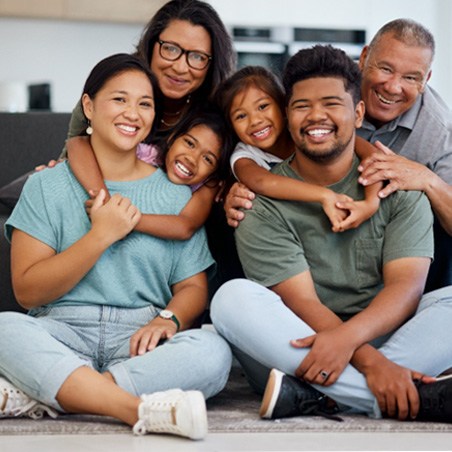 The effects of nitrous oxide sedation administered by your children's sedation dentist in Wylie only linger for about 15 to 30 minutes after their visit. Some children may experience a headache or some dizziness, but this is only temporary. In most cases, children are able to return to their daily lives as soon as they leave our office. If you have any questions or concerns after their appointment, please don't hesitate to contact us.