Your Child's First Pediatric Dental Visit – Wylie, TX
Building Positive Relationships with the Dentist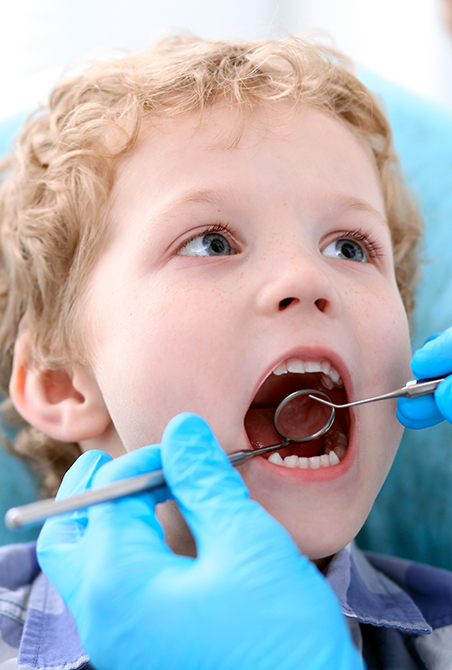 Our team at Wylie Children's Dentistry is truly passionate about helping little ones build a positive relationship with their oral health and the dentist's office. Not only does this encourage them to keep up with their routine visits as adults, but the more healthier smiles we can create, the happier we are, too! If you need a little help starting this process out on a positive note, read below.
Preparing Them for Their First Visit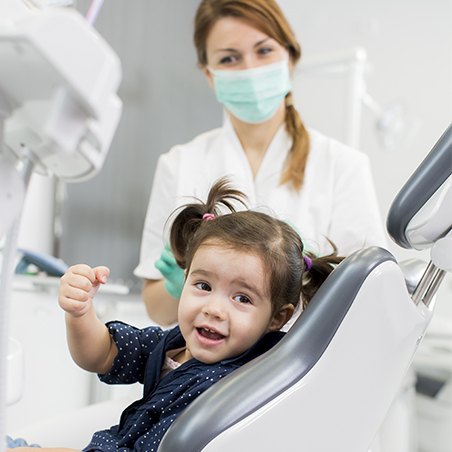 First of all, it's great that you've come to a pediatric dentist because of the specialization involved. When you're getting ready for the first visit, the worst thing you can do is be nervous. Your child looks to you for support and reassurance, and if you're nervous, your child will be as well. Use kid terms when answering questions, saying things like, "The dentist is a person who makes kids' teeth happy and clean." Don't tell your child that their teeth could be "drilled" or "pulled," but say happy and positive things so they don't get scared. We even have a name for our shots, which is "sleepy juice". Kids generally don't like shots, and if they are relaxed and distracted, they'll never know that they have been injected with anything. You can find more "First Visit Tips" on this page, and you can download our new patient forms.
The Goals of Our First Visit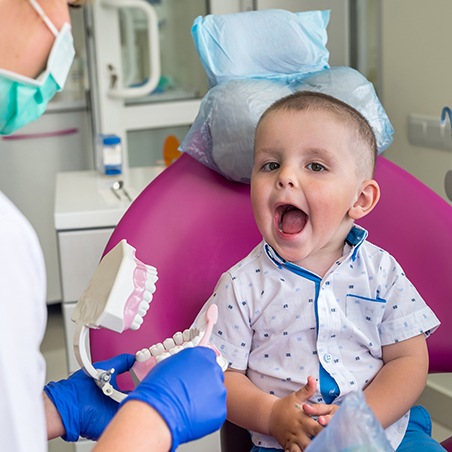 Check for cavities and other common oral issues.
Check the child's bite (occlusion) to determine if a negative growth pattern is developing or if a referral to an orthodontist is indicated.
Educate you and your child on positive oral health habits.
Help your child get to know Dr. Pearson and our dental staff.
Check soft tissues (gums, cheeks, tongue) for any abnormalities.
Provide answers to questions you or your child may ask of us.
Detail the treatment and exams (what we do) for you and your child.
Record your child's dental and medical history.
Make your child's time with us comfortable, fun, and worthwhile.
Familiarize your child with the dental equipment and show them it is not about fear, it is about helping.
Establish trust between your child and our team of dental experts.
Timing Their First Dental Visit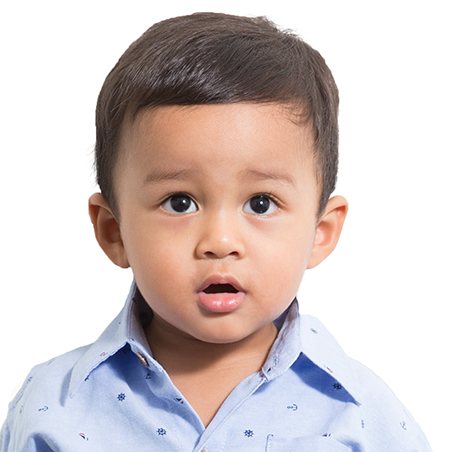 The recommended time for a child's first dental visit is when the first tooth breaks through or by your child's first birthday.
We know that your schedule can be hectic, and we will work with you to get a reservation that is just for you. We do our very best to stay on our schedule so you're not stuck waiting for a long time, and it's only in emergency cases that we get off track. We only ask the same courtesy of you, so if you can't make your appointment, please let us know 72 hours in advance if your schedule changes so someone else can have the time slot. If you're running behind, just let us know. If you are over 15 minutes late, rescheduling may be necessary.
Early Morning For Younger Patients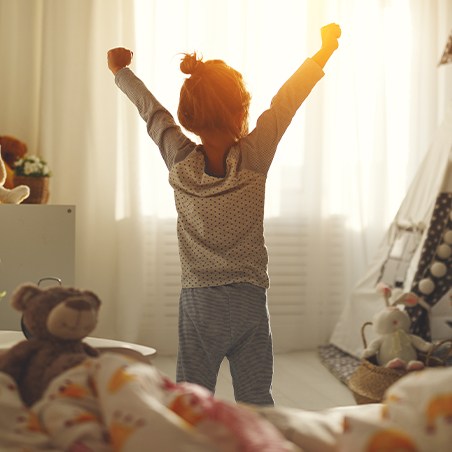 Young children are best served early in the day, so procedures like fillings can be done when your child isn't cranky and tired. We try to keep our afternoon slots open for cleanings or other preventive care.