Tooth Extractions for Kids – Wylie, TX
Creating a Healthy Foundation for Your Child's Smile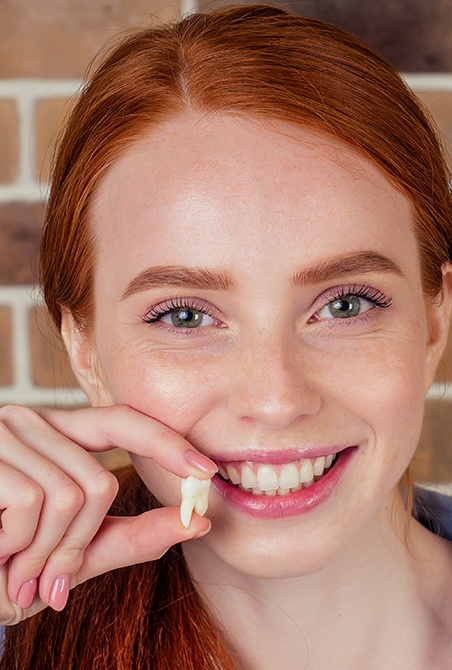 At Wylie Children's Dentistry, we understand that there's nothing that can compare to the feeling and look of a natural tooth, which is why we'll never suggest extracting a tooth unless it's absolutely necessary. In certain cases, like if one of your child's teeth has sustained extensive damage or decay, we may suggest tooth extractions for kids in our Wylie, TX dental office to make sure that it doesn't cause additional problems down the road as their permanent teeth grow in.
Why Choose Wylie Children's Dentistry
for Tooth Extractions?
Safe Dental Sedation
for Children
We Accept
Dental Insurance
Experienced Board-Certified
Pediatric Dentist
Reasons for Kids' Tooth Extractions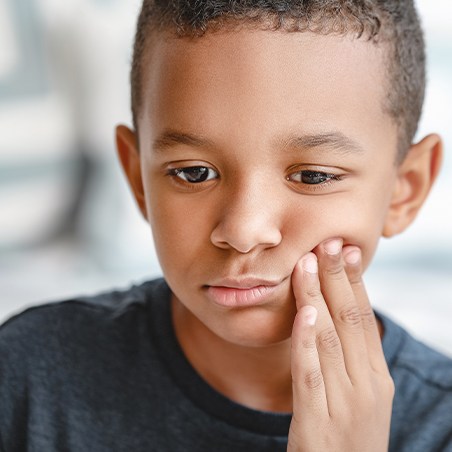 Here are a few of the situations in which we may suggest extracting your child's tooth to improve their oral health:
Severe dental decay
Damage by injury or trauma
Their baby teeth are staying in place for too long, obstructing their permanent teeth
Extraction is required before your child can complete orthodontic treatment
Aftercare for Your Child's Tooth Extraction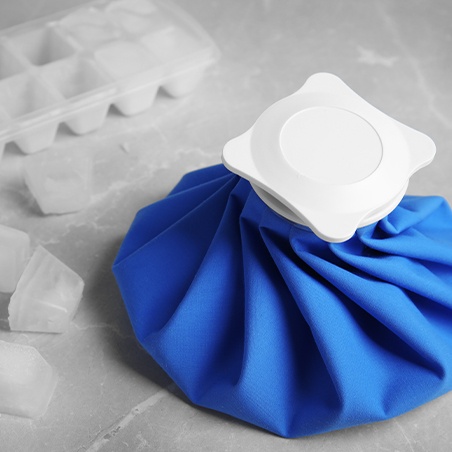 Following your child's extraction, it's important to preserve the blood clot in the socket, because this will help their gums heal faster. To avoid dry socket, you'll want to make sure that they don't chew on any hard foods or drink through a straw. It's also a good idea to avoid having them rinse their mouth for 24 hours after their procedure. Make sure they stick to a soft diet and place an ice pack on their jaw for 10-minute increments to reduce swelling and discomfort. If you have any questions, don't hesitate to call our dental office.
FAQs About Tooth Extractions for Kids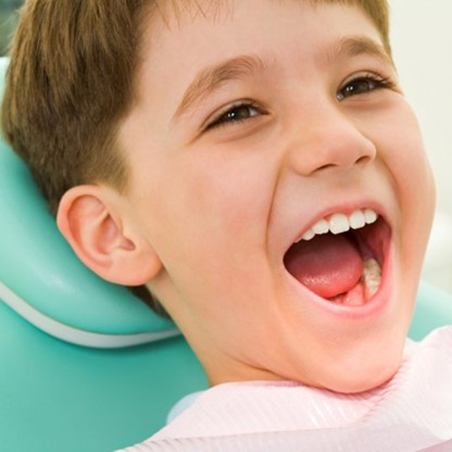 At Wylie Children's Dentistry, we are dedicated to creating a healthy foundation for your child's smile. In some cases, this may involve extracting a tooth, in which case, it's likely you have several questions! We are more than happy to walk you through the entire process beforehand and provide all the answers you're looking for either over the phone or when you come in for an appointment. In the meantime, we've gathered some of the most common questions we get about tooth extractions for kids below so you can learn more.
Why Pull a Baby Tooth If It Will Fall Out Naturally On Its Own?
Just because baby teeth will likely fall out on their own with time does not mean you should avoid having your child's irreparably broken, severely decayed, or seriously infected tooth extracted. Yes, the problematic tooth may eventually come out on its own, but this could potentially take months or years, with your child suffering from an increasingly worse toothache all the while. Extracting the tooth now will keep the issue from surrounding to the other teeth and improve your little one's quality of life.
How Long Does a Child's Tooth Extraction Take?
Children's tooth extractions are typically very short. When you arrive, we'll walk you and your child through the procedure so you know what to expect. Then, we'll completely numb your child's mouth with a local anesthetic. Depending on your child's specific needs, we may also begin their dental sedation at this time as well. Then, once we've ensured your little one is comfortable, the extraction itself will likely only take a few minutes.
Will My Child Be Unconscious for Their Tooth Extraction?
In most cases, we recommend sedation dentistry for children undergoing a tooth extraction. We offer three types of sedation to suit nearly every patient: nitrous oxide sedation, oral conscious sedation, and IV sedation. For each option, your child is unlikely to remember anything about their procedure afterwards. However, they will not be unconscious, making the process even safer for your little one. They may even drift off to sleep under sedation dentistry, but they can be easily awoken and will be able to answer simple questions.
Are Tooth Extractions Safe for Kids?
When completed by a seasoned, board-certified pediatric dentist like Dr. Pearson, tooth extractions are very safe for kids. Dr. Pearson has 20 years of experience providing safe, comfortable, and effective dental care for children, and he and his team will closely monitor your child throughout their appointment to make sure they are as safe and comfortable as possible.
How Do I Prepare My Child for a Tooth Extraction?
It's completely normal for your child to feel anxious or afraid about their upcoming tooth extraction, but with the right preparation, you may be able to help them feel more confident and at-ease. Try these simple steps:
Stay positive when talking about their upcoming procedure
Let your child ask questions, and answer honestly (but not negatively)
Bring your child's favorite comfort object with them
Stock up on post-extraction foods for them to eat so you're prepared
Give them something to look forward to afterwards, like frozen yogurt or one of their favorite relaxing activities