Dentistry for Children – Wylie, TX
Developing Healthy Smiles for the Future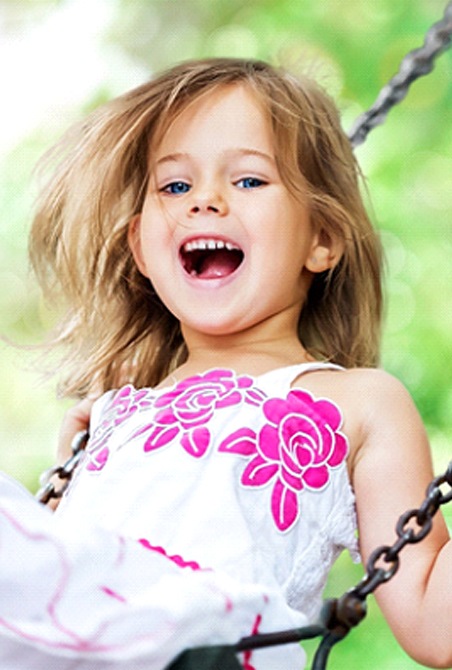 Are you looking for a pediatric dentist in Wylie who not only offers comprehensive, compassionate care but also provides a kid-friendly environment? You've come to the right place! At this age, it can often be a challenge trying to get them to agree to come in for a dental checkup and cleaning, but it is our goal at Wylie Children's Dentistry to help your little one get excited about visiting the dentist! Because your child's teeth are prone to tooth decay and cavities, it is essential that we work together to ensure the health and future of their smile. From general checkups and fluoride treatments to dental sealants, oral cancer screenings, and customized sportsguards, Dr. Pearson is here to provide optimal oral healthcare year-round. Contact us today to schedule an appointment.
Why Choose Dr. Allen Pearson for Children's Dentistry?
Fun and Exciting, Kid-Friendly Environment
24/7 Assistance From Team Members
KLEER® Dental Membership Plan
Kid's Dental Checkups and Cleanings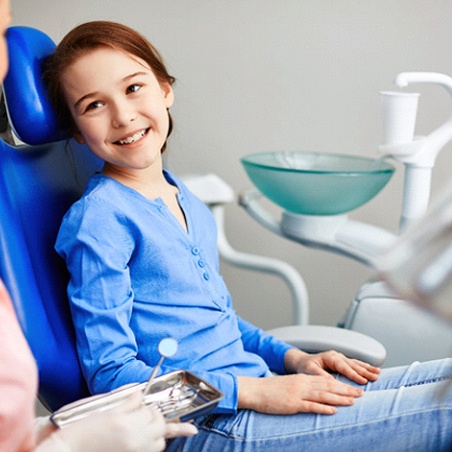 The recommended timeline for children to receive dental checkups and cleanings is every six months. When meeting with Dr. Pearson, we will thoroughly examine your child's teeth and gums to ensure there are no signs of tooth decay, cavities, or gum disease. We'll also check their bite to make sure everything is functioning and aligning properly. Before you leave, we will also perform a dental cleaning to provide your child with fresher breath and a healthier smile, and we'll provide helpful tips designed to keep their teeth and gums cavity-free in between appointments.
Oral Cancer Screenings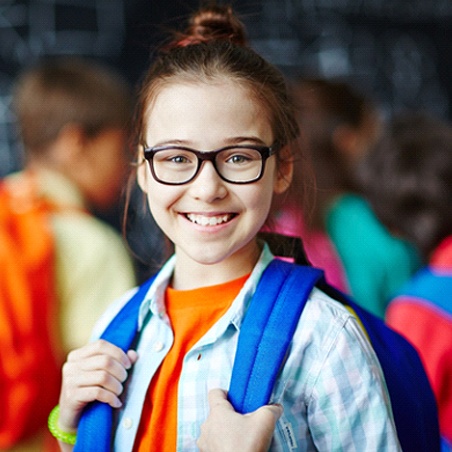 Another component of the general checkup and cleaning is an oral cancer screening. Although rare in children, abnormalities can develop. This is why we will check their mouth for any lesions or white/red patches. We'll also look to see if any lumps are forming in the throat or oral cavity. Should we discover any areas of concern, we will refer you to a specialist to undergo further testing to determine if there is a formal diagnosis.
Dental Sealants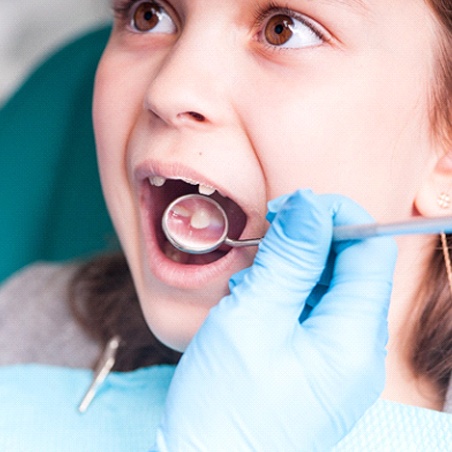 Until your child reaches the age of 7 or 8, it is unlikely they have the manual dexterity to adequately brush and floss their teeth on their own. Cleaning those hard-to-reach molars can be difficult, causing them to be neglected and form deep pits and grooves. As a result, they become more vulnerable to tooth decay and cavities when eating. However, with dental sealants, our children's dentist in Wylie can apply this thin, plastic coating over the chewing surfaces of their molars to create a barrier between food particles and tooth enamel.
Fluoride Treatment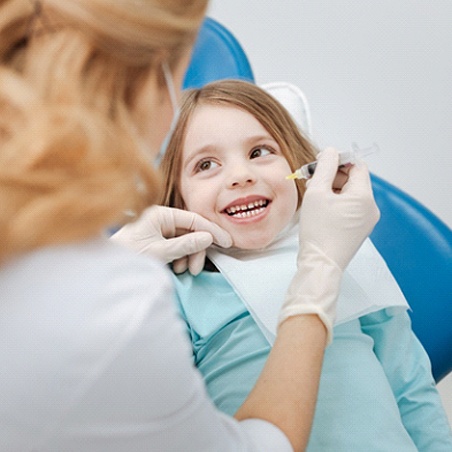 Fluoride is known for its unique capabilities. As a natural mineral most commonly found in city tap water, fruits and vegetables, and toothpaste, it protects against tooth decay and strengthens your child's enamel. But if your little one is not receiving enough fluoride, we may need to treat their smile with additional treatments. Applied quickly and painlessly during a general checkup and cleaning, this added layer of protection will safeguard their teeth from potential decay in between their six-month appointments.
Customized Nightguards & Sportsguards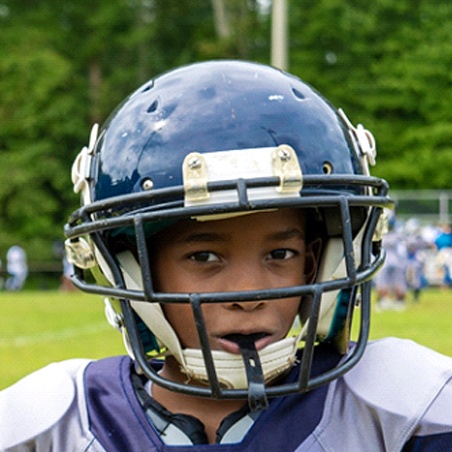 Does your child enjoy playing sports? Do they tend to grind their teeth at night while sleeping? If you answered "yes" to either of these scenarios, you'll need to talk to Dr. Pearson about having a customized nightguard or sportsguard created for your child. These oral devices are designed to protect teeth from further damage caused by a sudden impact and excessive wear and tear to their tooth enamel. Because they are custom-made, they are comfortable to wear and offer maximum support and protection.