Dental Bonding – Wylie, TX
Restoring the Beauty of Your Child's Smile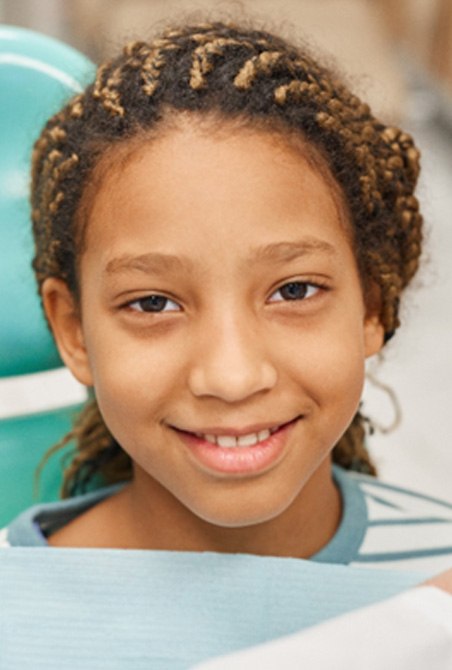 Are there any dental concerns troubling your child? Whether it's a stained smile or a chipped tooth from playing sports, there's no need to feel uneasy about these imperfections. At Wylie Children's Dentistry, our dedicated pediatric team can swiftly transform your little one's smile with dental bonding. Using a biocompatible composite resin putty, we can effectively address minor dental issues like gaps, stains, and chips. This cosmetic solution is not only budget-friendly, but also conveniently completed in a single visit. Simply keep reading to learn more!
What Is Dental Bonding?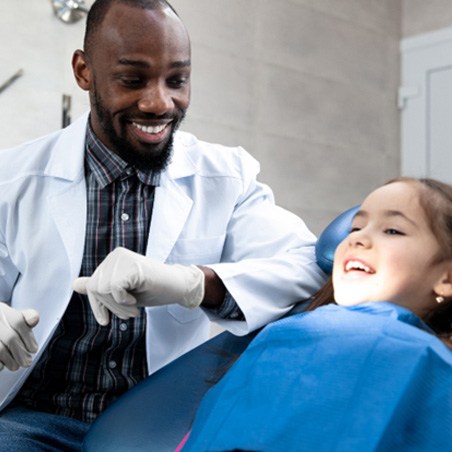 Pediatric dental bonding involves using biocompatible tooth-colored composite resin to correct minor smile imperfections, whether it's one or several. This material (which is also used for fillings) adheres seamlessly to natural teeth. Our team can shape the resin to align with the desired outcome, then solidify it, forming lasting results that can endure for years with proper maintenance.
Who Is a Good Candidate for Dental Bonding?
Dental bonding is an exceptionally versatile cosmetic procedure that's suitable for almost everyone. While several options exist for enhancing a child's smile, our team often uses composite resin to address these specific imperfections:
Minor chips and cracks
Small gaps between teeth
Persistent stains or enamel discoloration
Teeth that appear too small or stubby
Teeth with irregular shapes
The Dental Bonding Process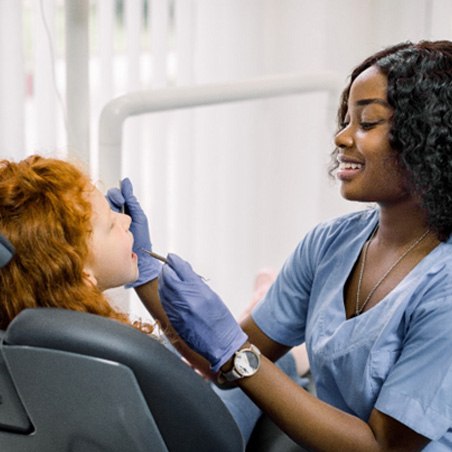 The good news is that dental bonding is a fast procedure that yields great results. Unless there are lots of teeth needing help, the whole thing can usually be done in just one visit. Here's what to expect:
First, we'll clean your child's teeth and get rid of any parts that aren't healthy. Then we'll pick a resin color that matches the other teeth and put it on the spot that needs fixing. Once we're sure it looks just right, a special light will make the resin hard. Our team will make your little one's teeth shiny and fix anything that needs it, so their new pearly whites fit perfectly with the others!
The Benefits of Dental Bonding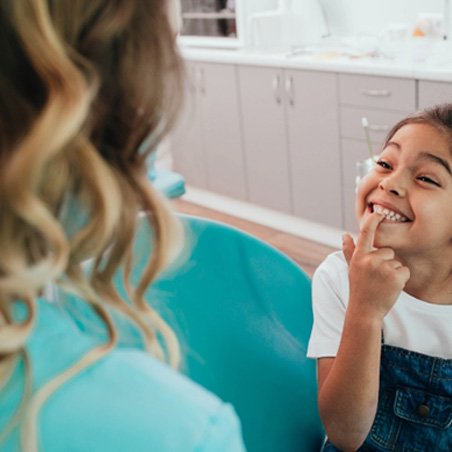 Today, pediatric dentistry includes several modern ways to improve your child's smile. Here are some incredible benefits you can look forward to with dental bonding:
A quick and straightforward cosmetic dental treatment
Versatile treatment for addressing multiple imperfections
Cost-effective option that can easily fit your budget
Long-lasting results that can go as far as 10 years with proper maintenance