Dental Sealants – Wylie, TX
Prevent Cavities and Preserve Your Child's Smile
An old adage says that an ounce of prevention is worth a pound of cure, and that is certainly true when it comes to oral health. Unfortunately, most children still haven't mastered their oral hygiene routine, which means they are prone to developing cavities. We can help your child to stop decay before it starts with dental sealants in Wylie. This simple, painless procedure can do much to protect teeth and preserve young smiles.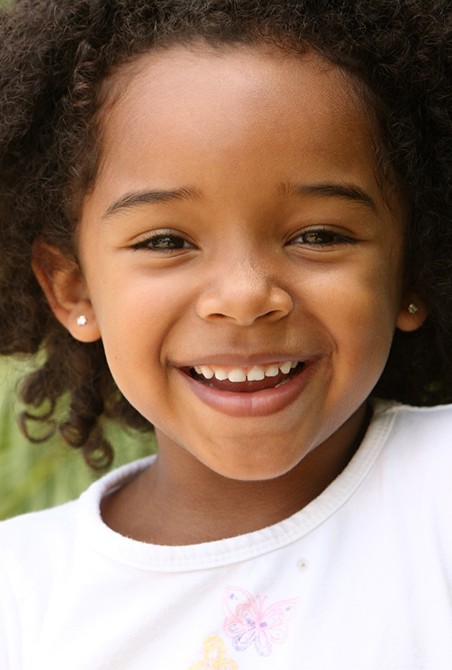 Why Choose Wylie Children's Dentistry for Dental Sealants?
Experienced Dentist
Kind & Empathetic Team
Protect Teeth from Decay
What Are Dental Sealants?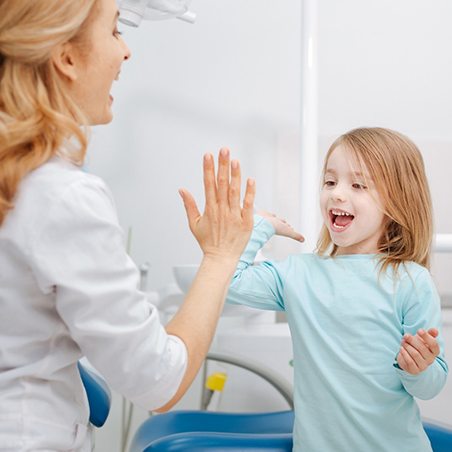 A dental sealant is a thin coating that we place on the chewing surfaces of teeth. Specifically, they are used on the molars and premolars. They create a barrier between the enamel and any food particles or bacteria that might otherwise accumulate on the tooth and contribute to decay. Sealants are especially useful for preventing plaque accumulation in the grooves of teeth, which tend to be areas that are challenging for children to clean thoroughly.
Dental sealants are made out of a safe, clear plastic material that will not be noticeable when your child speaks, laughs, or smiles. They usually last for 5 – 10 years, but their lifespan may be longer or shorter depending on an individual's habits.
Who Should Get Dental Sealants?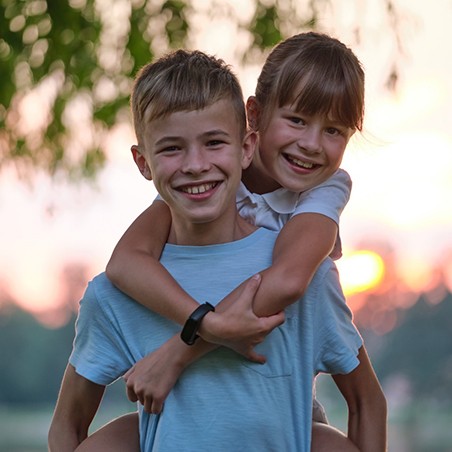 As a pediatric dentist in Wylie, we usually recommend sealants for all children. We typically apply them only on the permanent teeth, so when your child starts to lose their baby teeth and develop their adult ones, we can start placing sealants. Depending on the speed of your child's oral development, they might receive their initial sealants when they are 5 to 7 years old. Their last set of sealants might be placed between the ages of 11 and 14.
Sealants are a smart preventive measure for all kids. However, they are particularly valuable for children who:
Are still learning the finer points of how to care for their teeth at home
Have deep grooves between the high points of their teeth
Consume a lot of foods that are high in sugar and starches.
What Happens During the Dental Sealant Procedure?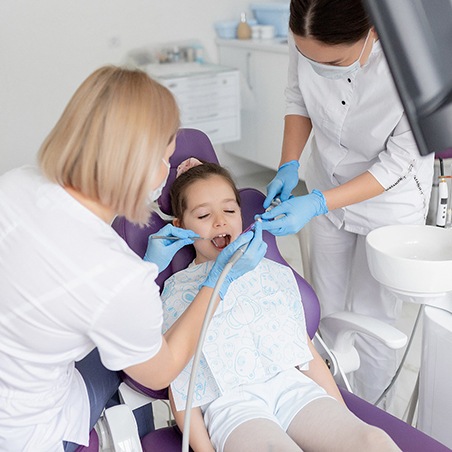 Applying dental sealants is a quick and painless process. No drilling is necessary, and we do not have to alter the structure of the teeth in any way.
To get started, we clean and dry the teeth. Next, we apply a slightly acidic solution to roughen up the surface of each tooth. This helps to ensure that the sealant can adhere well to the enamel. Once we rinse off the acid and dry the tooth again, we use a brush to "paint" on the sealant. A special curing light helps it to harden in just a few seconds. Your child will be able to eat and drink normally immediately after their sealant appointment.
Are you ready to find out if it is time for your child to receive dental sealants? Request an appointment with our skilled team today. We look forward to seeing you!