Tooth-Colored Fillings – Wylie, TX
Seamlessly and Safely Fill in Cavities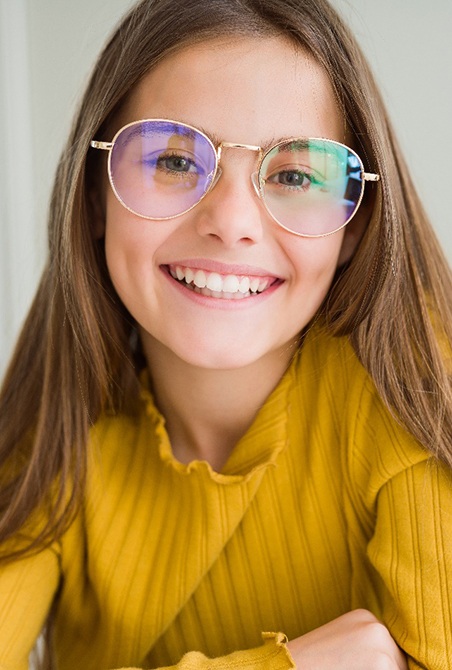 A few decades ago, it was standard practice for dentists to use a material called silver amalgam to fill in cavities. Unfortunately, amalgam contains a high level of mercury and can look unpleasant on the teeth. Today, we have a better way to address mild to moderate tooth decay: tooth-colored fillings in Wylie. These aesthetically pleasing restorations can stop cavities from spreading and help your child enjoy a confident, healthy smile.
Why Choose Wylie Children's Dentistry for Tooth-Colored Fillings?
Gentle & Empathetic Team
Dentist with Many Years of Experience
Biocompatible Cavity Treatment
What Are Tooth-Colored Fillings?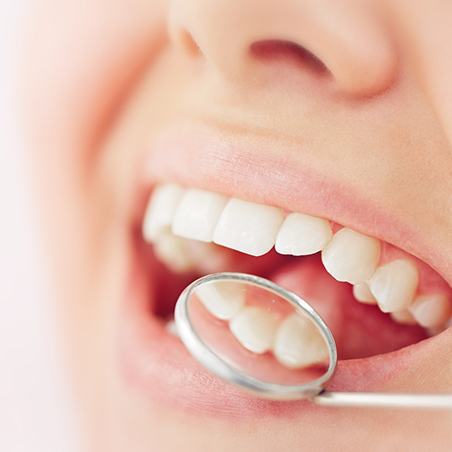 Tooth-colored fillings are made out of a composite resin, which consists of plastic, tiny glass particles, and other substances. The resin can be shade-matched to blend in with the color of the surrounding dentition. It is the same material used in dental bonding procedures.
Tooth-colored fillings are suitable for treating most cases of mild to moderate decay. They tend to last for several years after placement.
The Tooth-Colored Filling Procedure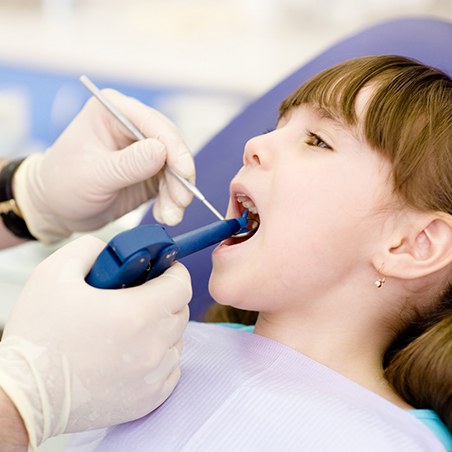 We usually numb a patient's tooth before placing a filling. However, that is not always necessary (it depends on how severe a cavity is and how well a child can tolerate sensations in their mouth). Once the patient is comfortable, our pediatric dentist in Wylie removes decayed tissue from inside the tooth. Next, we insert the composite resin and harden it with a special curing light. The last step is to adjust the filling so it will not interfere with the patient's bite.
From beginning to end, a filling appointment usually takes less than one hour. Patients are able to eat and drink immediately after their fillings are in place. However, they might temporarily experience heightened dental sensitivity, so they may need to avoid acidic, spicy, hot, and cold foods for a while.
Benefits of Tooth-Colored Fillings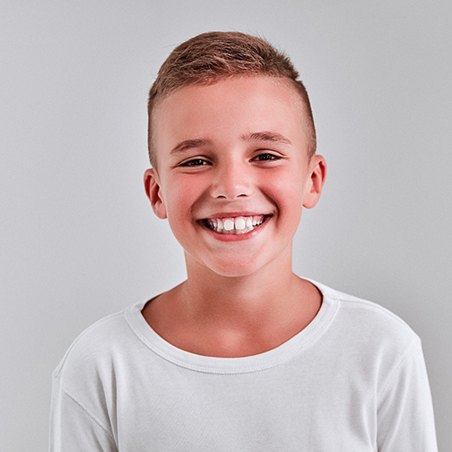 Some top benefits of tooth-colored fillings include:
They are completely free of mercury. Mercury is known to be a toxic material. Fortunately, tooth-colored fillings are composed of a biocompatible resin that comes with a low risk of adverse reactions.
They look beautiful. Onlookers are unlikely to notice your child's fillings.
They are conservative. Placing a tooth-colored filling requires less tooth preparation than placing a traditional amalgam filling. In other words, tooth-colored fillings allow for the preservation of as much healthy dentition as possible.
They are durable. Fillings typically last for several years before they need to be replaced.
Are you interested in learning more about tooth-colored fillings, or do you believe your child needs one? Get in touch with Wylie Children's Dentistry today to ask questions or request an appointment.