Dentistry for Infants – Wylie, TX
Creating a Healthy Pathway for Young Smiles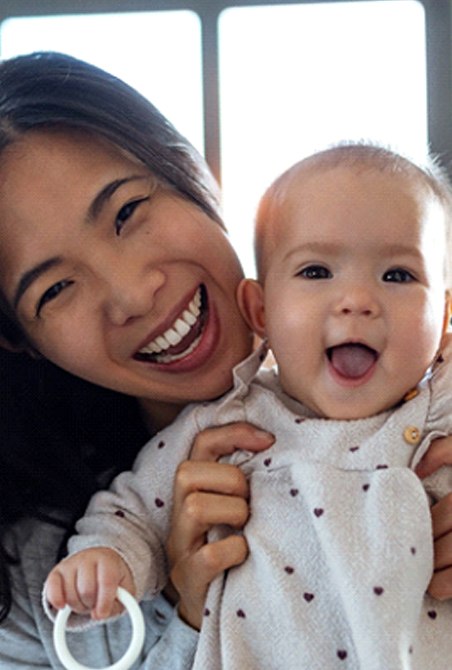 Are you looking for a pediatric dentist in Wylie who can take care of your baby's developing smile? You've come to the right place! Dr. Allen Pearson is a board-certified pediatric dentist who has nearly 20 years of experience helping young smiles flourish. Bringing your baby into our dental office in Wylie is a great way for our team to build a relationship with your little one as well as provide helpful tips and recommendations to ensure the health and positive growth of your child's smile. Not only will we examine their oral cavity to ensure everything looks right and is developing accordingly, but we will provide valuable information designed to keep gummy smiles as well as those with only a few teeth happy and healthy. Contact us today to schedule your child's first dental appointment with Dr. Pearson.
Oral Health Risk Assessment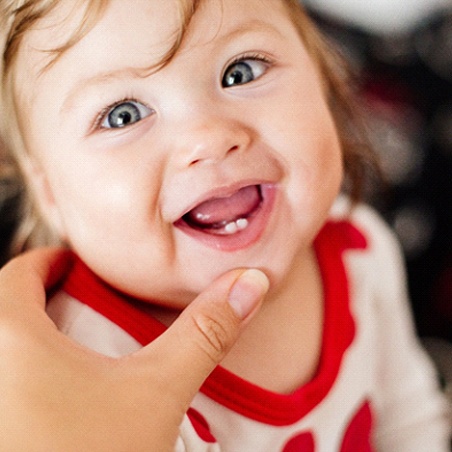 It is recommended that your child's first dental appointment occur by the time their first tooth erupts or before they reach the age of one. This initial visit is more about getting to know you and your child as well as what you can expect as their primary (baby) teeth begin to erupt. After examining your little one's mouth, we'll perform a quick cleaning while ensuring they remain safe and comfortable throughout the visit. Even if your child does not have their first tooth, we can offer reasonable suggestions on how to keep their gums free of residue that could lead to problems with their soft oral tissues and future teeth.
Teething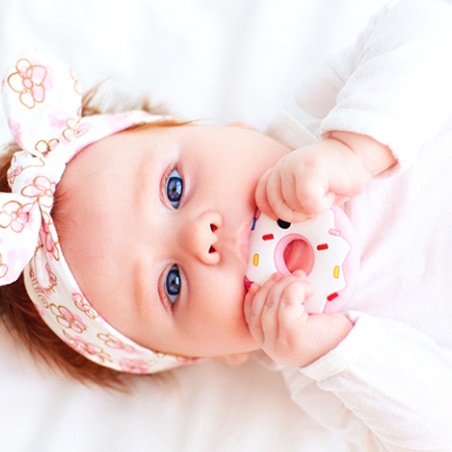 If your baby is fussy, having no desire to eat, and is drooling constantly, you're likely in the teething stage of life. When born, your child's baby teeth are sitting just beneath the gum line waiting to erupt. Once it begins, which is typically between 6 months and one year, the process continues until they reach the age of 3 (on average). While there is no "cure" for teething, there are tips we can provide that will make the process much more manageable for everyone. Whether it is using a damp, cold washcloth to gently apply pressure to their gums or providing a solid teething toy, you can help alleviate the number of tears and offer your baby relief from the pain.
Non-Nutritive Habits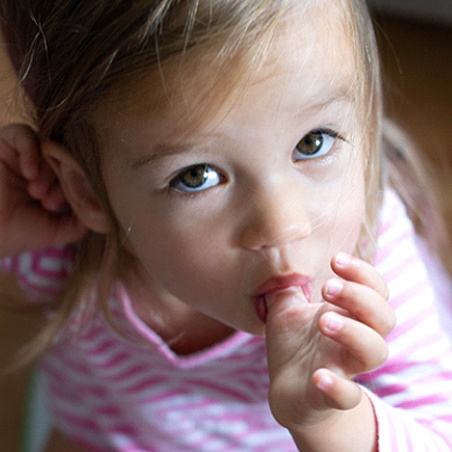 Does your baby suck their thumb? Don't worry, it's normal, as is the use of a pacifier at this age. These types of non-nutritive habits, however, are ones we'll keep a watch on, as the longer they continue, the greater their risk for serious oral health problems. It's important that we work with you to establish healthy alternatives for our young patients. Babies and toddlers who suck their thumb or use a pacifier may not experience problems right away, but if it continues as they grow closer to school-age, they can develop issues with their bite that will require orthodontic intervention.
Learn More About Thumb Sucking
Silver Diamine Fluoride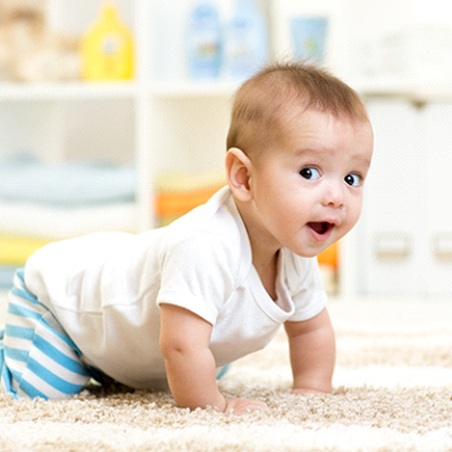 If your baby is prone to cavities, we can stop any current decay with the help of silver diamine fluoride. This FDA, topical substance is fast-acting and works to cease decay as well as tooth sensitivity. Dr. Pearson can apply it in just minutes, allowing your little one to leave with a better protected smile. The process for application is completely painless, as the solution is brushed onto the surface of each tooth, creating a barrier to protect against harmful bacteria.
Fluoride Treatment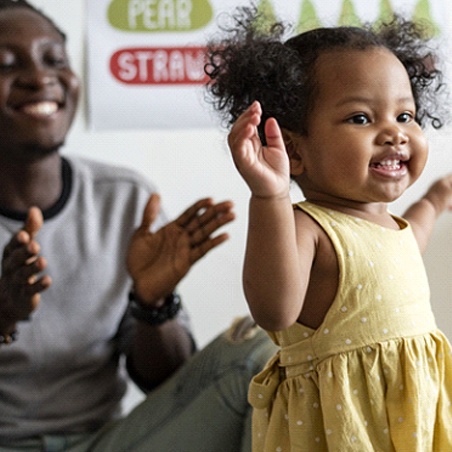 Fluoride is one of the most beneficial treatments your child can receive. As a naturally occurring mineral, it is used in toothpaste and found in most drinking water. But at our dental office, our dentist for infants in Wylie is pleased to provide it as a topical treatment that will protect your child's teeth from decay as well as strengthen their tooth enamel to safeguard against injury and bacteria trying to penetrate the surface. It takes little time to apply and is pain-free. We can administer the treatment during your child's regular dental checkup and cleaning.