Pediatric Sedation Dentistry – Wylie, TX
Helping Children Feel Comfortable in the Treatment Chair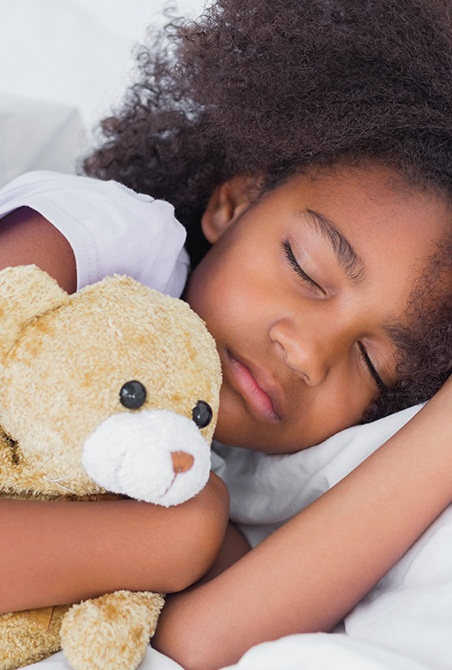 Anxiety relief methods have been implemented by pedodontic dentists for decades. The ultimate goal is to make the young patient relaxed, cooperative and safe while performing any dental procedures. We use various methods of sedation at Wylie Children's Dentistry, and we combine these treatments with proper education for both the children and their parents. This type of approach allows children to attend each of their appointments without fear thanks to gentle care and pediatric sedation dentistry in our Wylie, TX children's dental office.
Why Choose Wylie Children's Dentistry
for Pediatric Sedation Dentistry?
We Offer Dentistry for Children
with Special Needs
We Accept
Dental Insurance
Safe Dental Sedation
Administered by a Professional
IV Dental Sedation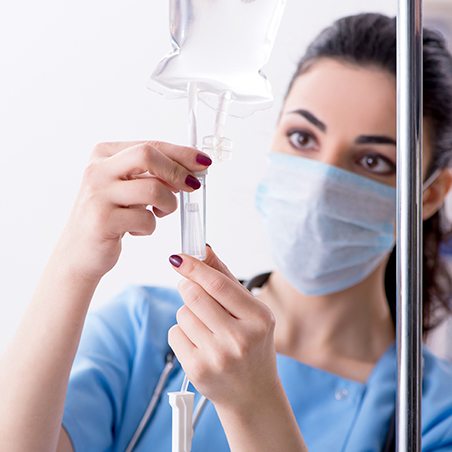 If your child requires deep sedation due to extreme dental fear or extensive and difficult dental treatment, we have a board-certified, medical anesthesiologist (M.D.) who provides IV Sedation on-site, so other travel isn't necessary. We always adhere to the special safety guidelines for anesthesia administration that were set by the American Academy of Pediatric Dentistry as well as the American Academy of Pediatrics.
IV Sedation is used in situations where a child has extensive dental treatment needs, they are too young of an age to cooperate, for very difficult procedures, severe dental anxiety and in cases of previous traumatic experiences.
Nitrous Oxide Dental Sedation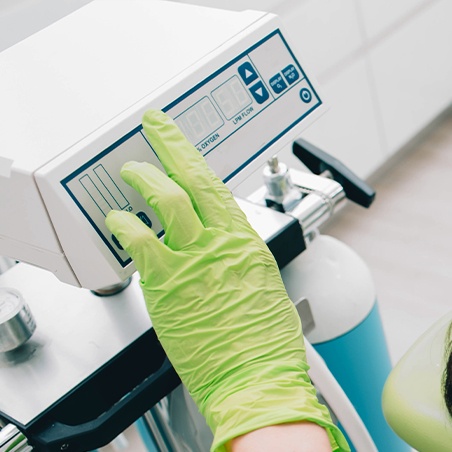 Nitrous oxide, also known as laughing gas, is most often used for children who are mildly or moderately anxious or nervous. It eases their fears so that they can relax and receive treatment comfortably and safely. It's administered by placing a small mask over your child's nose. Your child will be asked to breathe through their nose and not through the mouth. As the gas begins to work, the child becomes calm, although they will still remain awake and can talk with the dentist. When the gas is turned off, the effects of sedation wear off almost immediately. As the child gets older and becomes more comfortable with the dentist, nitrous oxide may not be needed.
Nitrous oxide is always delivered mixed with oxygen. To prevent overdose, nitrous oxide machines are designed to stop the flow of nitrous oxide if the oxygen concentration drops below 30 percent.
When the treatment has been completed, the nitrous oxide is turned off and pure oxygen is delivered for 5 to 10 minutes to help flush the child's body of the gas. The effects of nitrous oxide should disappear as oxygen is breathed.
Some conditions may prevent the administration of laughing gas and they include the following:
Respiratory tract infections – The treatment may be rescheduled if the child cannot breathe properly and has blocked nasal passages preventing proper inhalation of gases.
Claustrophobia – Some children exhibit their fears of confinement at an early age. The facial mask and the scavenger system used in nitrous oxide administration may not be the best type of sedation.
Ear and eye surgeries – As the oral region is closely related to all other areas of the head, children will require a release from their medical doctor to continue any dental treatment post-surgery related to ears or eyes.
Pulmonary diseases – Bronchial issues will most likely inhibit a child from proper inhalation and exhalation of the administered gases. The illness may enlarge or narrow the airways and may have to be treated before visiting the dentist.
Oral Conscious Dental Sedation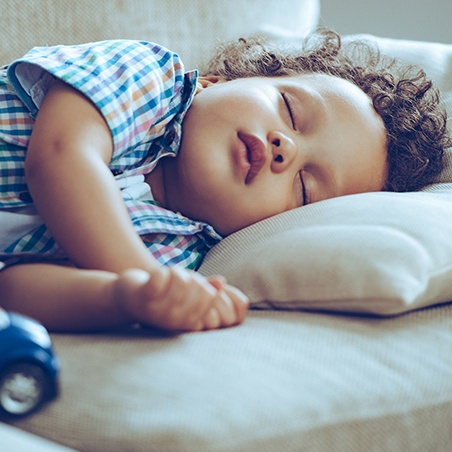 For children, a trip to the dentist can be scary. While we will always use a gentle touch whenever we work with your child, some children tend to be more anxious than others and may need a little extra help to relax in our dentist's chair. We offer oral conscious sedation to help your child overcome dental fears and receive the care they need without upset and anxiety.
Nitrous oxide can be administered separately or in combination with oral medication in our dental office prior to any dental treatment for young patients with apprehension. Your child's medical history is carefully examined to prevent any drug interactions.
Oral sedation dentistry for your child's dental anxiety is simple. We will provide you with a pill or liquid medication that they can take once they arrive at our dental office. Your child will probably be sleepy after taking the pill, but they will be able to respond. Afterward, they might not even remember much about the visit! We can use oral sedation to qualm your child's dental fears while we perform fillings, crowns, or even just routine cleanings.
The recovery time varies individually, and parents or guardians may be required to remain in the dental office until all vital signs are positive and to alleviate any possibility of post-operative complications. The entire treatment is supervised and monitored by our team.