Pediatric Sedation Dentistry – Wylie, TX
Helping Children Feel Comfortable in the Treatment Chair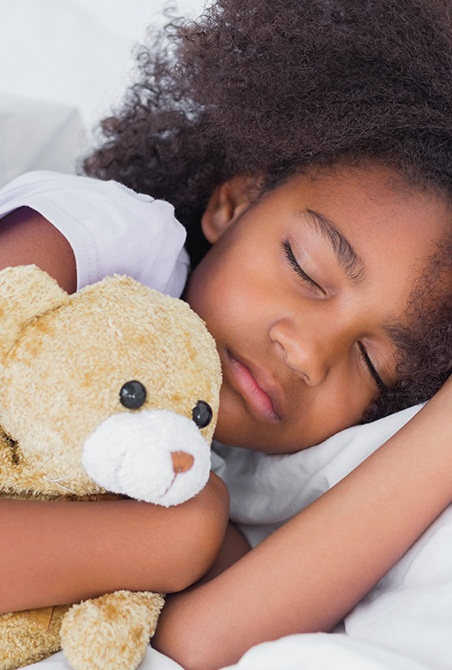 Anxiety relief methods have been implemented by pedodontic dentists for decades. The ultimate goal is to make the young patient relaxed, cooperative and safe while performing any dental procedures. We use various methods of sedation at Wylie Children's Dentistry, and we combine these treatments with proper education for both the children and their parents. This type of approach allows children to attend each of their appointments without fear thanks to gentle care and pediatric sedation dentistry in our Wylie, TX children's dental office.
Why Choose Wylie Children's Dentistry
for Pediatric Sedation Dentistry?
We Offer Dentistry for Children
with Special Needs
We Accept
Dental Insurance
Safe Dental Sedation
Administered by a Professional
IV Sedation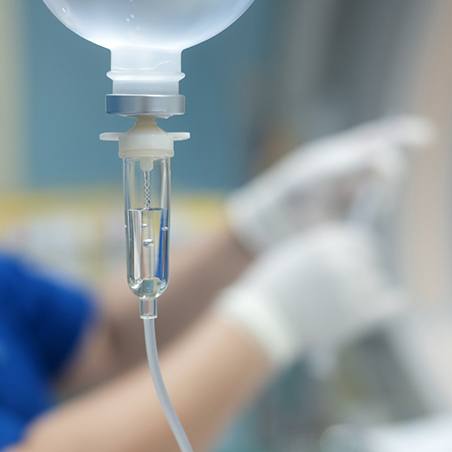 If your child requires deep sedation due to extreme dental fear or extensive and difficult dental treatment, we have a board-certified, medical anesthesiologist (M.D.) who provides IV sedation on-site, so travelling isn't necessary. We always adhere to the special safety guidelines for anesthesia administration that were set by the American Academy of Pediatric Dentistry as well as the American Academy of Pediatrics.
IV Sedation is used in situations where a child has extensive dental treatment needs, they are too young of an age to cooperate, for very difficult procedures, severe dental anxiety and in cases of previous traumatic experiences.
What is IV Sedation?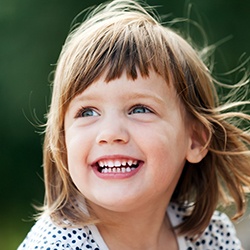 IV sedation is medication that's delivered through an intravenous line that goes directly into the bloodstream. Typically, the IV is positioned at the bend of the elbow or in the hand, and because it goes directly to the vein, the effects of the medication kick-in nearly immediately. Our professionals at Wylie Children's Dentistry will monitor your child throughout their treatment, being sure to adjust the medication strength as needed and continuously check their blood pressure, pulse, respiration rate, and body temperature.
Who is a Good Candidate for IV Sedation?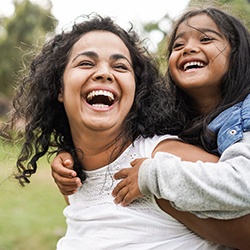 The best candidates for IV sedation are children who experience extreme distress when visiting the dentist, making it impossible for them to safely receive the oral healthcare they need. It's also ideal for those who have severe anxiety or past traumatic experiences with a dentist. Our friendly and welcoming team will do everything we can to help them feel comfortable in the treatment chair, but in cases where a child is receiving an extensive procedure or needs a little extra help to relax, we can recommend IV sedation.
The Benefits of IV Sedation for Children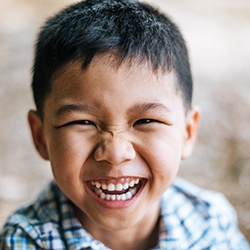 There are several benefits that IV sedation in Wylie can offer children who are visiting the dentist. Some of these advantages include:
The effects quickly kick in, meaning your child will nearly immediately be calm and relaxed, putting both you and your little one at-ease.
While IV sedation doesn't numb your child (that would require a local anesthetic or general anesthesia), it can help them have a pain-less experience by relaxing their body and mind.
IV sedation can help drastically reduce your child's anxiety, helping them have more positive future visits to their pediatric sedation dentist in Wylie.
Children often remember very little or nothing at all about their treatment whenever they receive IV sedation, minimizing any negative feelings about the dentist.
IV sedation doesn't put your child to sleep. They'll remain conscious throughout the entire treatment but will be kept in a calm and relaxed state.
The medication is safely administered by our in-house, board-certified medical anesthesiologist.
If you have any concerns or questions about this service, please don't hesitate to reach out to our team.
Nitrous Oxide Sedation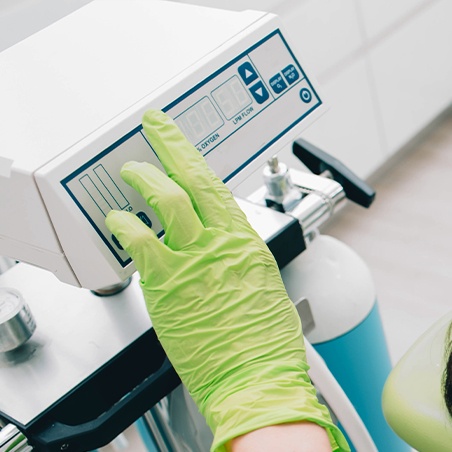 Nitrous oxide sedation, more commonly known as laughing gas, is a great way to help children who experience fear, anxiety, or who have trouble sitting still in the treatment chair, feel relaxed, comfortable, and at-ease whenever they visit their pediatric dentist. The effects only take a moment to kick-in, and after waiting 15 to 30 minutes for them to wear off after their treatment, they can carry on with the rest of their day as they normally would. Throughout the entire process, your child will be monitored by Dr. Pearson and one of our trained staff members for your peace of mind.
Learn More
Oral Conscious Sedation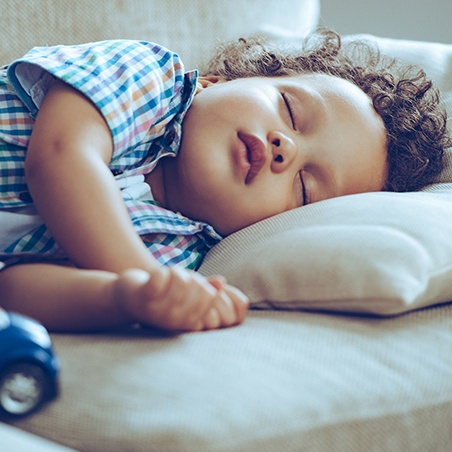 For children, a trip to the dentist can be scary. While we will always use a gentle touch when working with your child, some children tend to be more anxious than others and may need a little extra help to relax in our dentist's chair. We offer oral conscious sedation to help your child overcome dental fears and receive the care they need without feeling upset or anxious.
What Is Oral Conscious Sedation?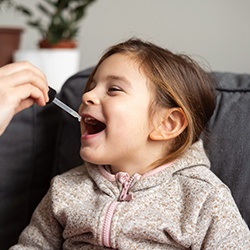 Unlike other forms of sedation, oral conscious sedation relies on prescribed medication (usually in pill or liquid form) to help relax little ones who suffer from dental anxiety. Capable of easing nerves and reducing worries and fears, this method of treatment allows children to receive the dental care they need while also making it easier for Dr. Pearson to move through procedures more smoothly and seamlessly.
And if you as the parent are uneasy about the idea of your child undergoing sedation, you can feel more comfortable knowing that they will remain awake throughout their visit, capable of responding to cues from our dental team.
How Does Oral Conscious Sedation Work?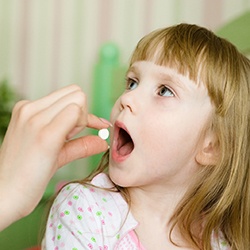 Oral sedation dentistry for your child's dental anxiety is simple. We will provide you with a pill or liquid medication that they can take once they arrive at our dental office. Your child will probably be sleepy after ingesting the pill, but they will be able to respond. Afterward, they might not even remember much about the visit! We can use oral sedation to calm their dental fears while we perform fillings, crowns, or just routine cleanings.
The recovery time varies individually, and parents or guardians may be required to remain in the dental office until all vital signs are positive and to alleviate any possibility of postoperative complications. The entire treatment is supervised and monitored by our team.
Is Your Child a Good Candidate for Oral Conscious Sedation?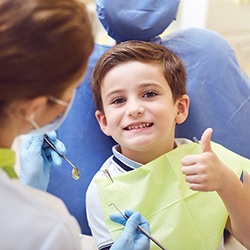 Knowing whether your child is a good candidate for oral conscious sedation cannot be determined until they meet with our sedation dentist. During an initial consultation, you and your child's pediatric dentist will discuss their medical history to determine if any conditions might cause sedation to be ineffective or unsafe. You'll also need to mention if they are taking any medications.
For most children, however, exhibiting any of the following symptoms can be a likely indication that they will be good candidates for oral conscious sedation:
Mild or moderate dental anxiety
Sensitive gag reflex
They must have multiple dental procedures
They cannot keep their mouth open for prolonged periods
They cannot sit for extended periods
They have past dental trauma
Sedation FAQs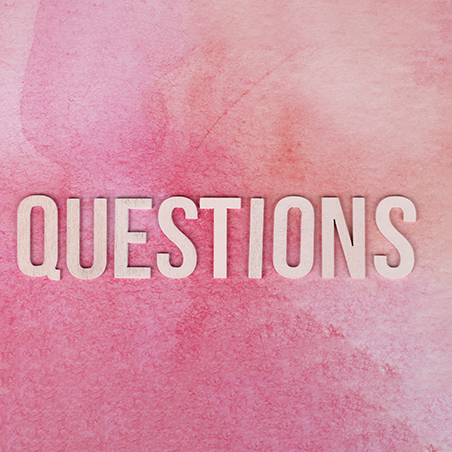 Sedation dentistry is a great option to keep young patients comfortable while sitting in the dental chair. However, there's a lot of misinformation about sedation for children. Don't worry if you have a few concerns. Your sedation dentist in Wylie will explain everything to ease any apprehensions. In the meantime, here are the answers to the most frequently asked questions.
Is sedation dentistry safe for children?
Contrary to what you might have heard, dental sedation is safe for patients of all ages when administered by a trained professional. Your child's pediatric dentist will learn more about their medical history and any medications they are taking to ensure there's no risk of adverse complications. Our dental team will monitor your child closely during their appointment. Every situation differs, but nitrous oxide is the safest for most patients.
Will my child feel any pain with sedation dentistry?
Your child's comfort is our top priority. A local numbing agent can be used along with nitrous oxide or oral conscious sedation to block any pain signals. If your little one requires IV sedation, they'll sleep comfortably during their appointment. Although they won't feel anything during their procedure, some treatments can cause mild tenderness, which can be managed using an OTC pain reliever suitable for their age. Their dentist may have additional aftercare instructions to prevent discomfort, like eating softer foods.
Does dental sedation make you tell secrets?
You've probably watched a few videos of teens acting goofy after getting their wisdom teeth removed, but dental sedation isn't a truth serum. If your child says anything out of the ordinary, it won't leave the dental room. We treat every patient with the utmost respect and integrity.
Will dental sedation put my child to sleep?
It depends on the sedative used. Nitrous oxide and oral conscious sedation will not put your child to sleep; however, they can reach a deep level of relaxation that may cause them to doze off. They can be awakened easily to respond to the dentist, but it's unlikely they will remember much of their appointment. On the other hand, IV sedation will cause them to drift off into a peaceful sleep, but they'll awaken within a few minutes of the sedative being stopped. As a result, they will have no memory of the procedure.
Is sedation dentistry expensive?
There's no flat fee for sedation dentistry because various factors affect the cost, like the type of sedative and the amount administered. Generally, nitrous oxide and oral conscious sedatives have a lower cost than IV sedation; however, every case differs. Your dental insurance can also affect the cost. Often, sedation is considered a "luxury," but there are expectations. Patients with underlying health issues, complex treatments, or other special needs can use their coverage to offset the cost. A member of our team will work on your behalf with your dental insurance to maximize any appropriate benefits. If there's any remaining balance, they will also review your payment options, like third-party financing. You can make monthly payments with little or no interest based on your credit approval.