Special Needs Dentistry – Wylie, TX
Exceptional Dental Care for Every Child in Need
At Wylie Children's Dentistry, our pediatric dentist in Wylie, Dr. Allen Pearson warmly welcomes every child who is in need of high-quality dental care. No matter the problem, our team can improve, repair, rebuild, and restore young smiles for a healthier, happier future. As a parent, we understand how important it is that your child receives personalized treatment, and if your little one has physical, mental, or sensory special needs, we are here to provide the help they need for a positive and enjoyable experience. By informing us of any special accommodating your child needs, we can ensure that you both leave our office feeling as if you've found your home for better oral healthcare. If you would like to learn more about what we can do for your child, contact us today to schedule an appointment.
The Importance of Dental Care for Special Needs Children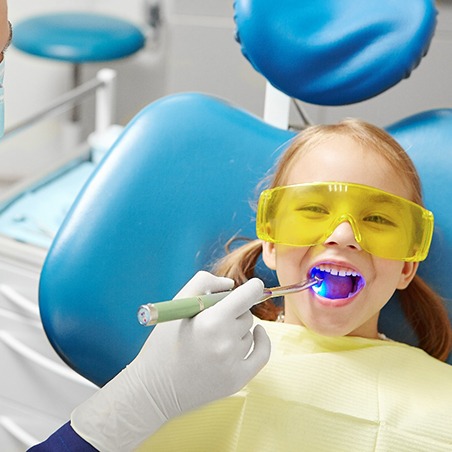 Young smiles often suffer from decay and cavities because of a less-than-ideal diet and poor oral habits at home. But when it comes to a child with special needs, the importance of professional dental care is even greater simply because a normal oral hygiene routine may be a difficult undertaking or certain medications make them more prone to tooth decay and gum disease. Should worsening issues develop (i.e., tooth loss), it can have a devastating impact on a child's self-esteem. Fortunately, with our help, you can feel confident that your child, no matter the disability they face each day, will receive the personalized care they need and deserve.
How Dr. Pearson Can Help Your Child Smile Brighter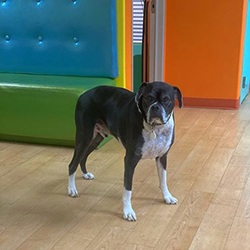 Not only will Dr. Pearson provide regular dental checkups and cleanings, but he can also offer restorative treatments to repair and restore your child's smile, so it is healthier and more beautiful than before. When visiting our dental office, you'll see that our qualified team of experts will go above and beyond to keep your child comfortable throughout their visit, even offering ways to curb dental anxiety! But before you and your child leave, we will go over any recommended treatment plans and offer helpful tips to make at-home oral healthcare easier and more exciting for your little one.
Our Team is Here to Help Your Child, No Matter Their Special Need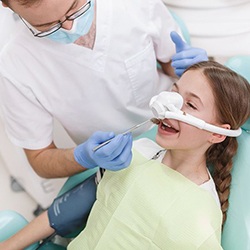 As a special needs dentist in Wylie, Dr. Pearson is pleased to offer services to all children, no matter the potential disability or need. Whether your child is living with down syndrome, autism, is wheelchair-bound, is visually impaired or blind, or is deaf or hearing impaired, we are here to take care of their special smiles.
The Benefits of Sedation Dentistry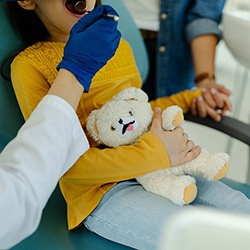 Dental anxiety is real and occurs among both children and adults. Fortunately, Dr. Pearson offers sedation dentistry as a great way to calm nerves, reduce anxiety, and create a calming, comfortable environment. This can be especially helpful with children who have special needs. After talking with you, we will recommend nitrous oxide, oral conscious sedation, or IV sedation based on your child's medical history and individual needs. With the help of sedation dentistry, we can be assured that your child will have a pleasant experience.